Since ancient times, the traditional way cultures expanded, claimed new lands, and established claims to an area was through military conquest, diplomacy, or alliance. However, today's world is far more politically complex and globally interdependent on resources than it used to be. Justification for claiming others' lands is now subject to approval by the world community.
For example: first, the claiming of North American lands by the Europeans; and later, the American westward expansion occurred at the expense of Native peoples, who were displaced from their lands by treaty or by force. The American policy of Eminent Domain gave the government and settlers the power and sense of righteousness to move onto lands that were already the homes and hunting grounds of Native Americans, without recognition of Natives' rights.
The conquest and displacement of other cultures is no longer acceptable to the world, and past treatment of Native Americans is now subject to
litigation
. Similarly, the world is looking on with alarm and disapproval as Israel's policies and actions fail to respect the rights of Palestinians.
"Dying as a suicide bomber is a selfish, egotistical decision. It's a choice, not a fate forced upon an unfortunate victim."
~
Ted Gausmann
Seeking to establish a secure Jewish refuge after WWII, the nation of
Israel
was established in a way that is still
controversial
. Adding to the controversy, the Israelis have not stayed within the boundaries of the nation as originally established. They are continuing to take the homes of others through conquest. That is where
Sharon
has led the nation of Israel into error.
Barak's
loss of office was a terrible blow to peaceful coexistence in the area
My candle burns at both ends, it will not last the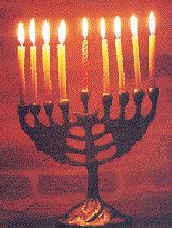 night...But ah! my friends, and woe my foes,
Archive of links to stories of suicide bombings in Israel.
I am on the side of peace. I hope and pray that somehow some intervention will work despite Sharon's brutal 'Eminent Domain'-like policies and continued Palestinian terrorist tactics. I am wary of the covert agenda of the Bush administration, but I have to agree with his remarks, that "Enough is enough." -- Editor